Barndominiums
If you're ever in need of a functional yet versatile building that can withstand the test of time, then you should consider owning barndominiums. These metal buildings are a throwback to classical designs; they are an architectural marvel. However, these open spaces are also easy to customize. That way, your barndominium houses will fit your needs, including your style, budget, and purposes.
Coast to Coast Carports offers you an incredible opportunity to order the most affordable and versatile metal barndominiums in America today. All you need to do is call Coast to Coast Carports at (866) 681-7846! You can find a barndominium for sale at the best price available. You can also expect free and fast delivery from Coast to Coast Carports. Don't forget to ask about an exclusive 20-year rust-through warranty.
Features:
Ultra-strong, corrosion-resistant galvanized steel framing.
Ability to withstand heavy snowfall, high winds, & strong earthquakes.
Versatile in nature, can be designed for any application.
Backed by a 20-year rust-through warranty on 12-gauge steel framing.
Call Now to get Started
Popular Barndominiums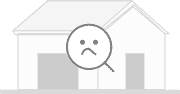 No Product Found
Didn't find what you are looking for, try our Building Designer to design a building for your needs here
Design Your Building
What is a Barndominium?
When you hear the word barndominium, you should understand that it is a play of words that means "barns" and "condominiums". Exactly, this means that barndominiums are buildings whose design includes a barn and a condominium. This particular building is helpful for businesses and private spaces. With barndominiums, you can have the perfect living space and also the ideal workspace. It is because barndominiums are usually large and easy to customize. Whatever you decide to do with your highly versatile building, the building specialists at Coast to Coast Carports are always on call to help you actualize your goals.
Barndominiums vs. Traditional Homes
So how are Barndominiums different from traditional homes? What makes them unique?
Barndominiums are different from traditional homes because they are more versatile, functional, and open to customization than conventional homes. That is mainly because barndominiums are enormous structures with abundant space, but such is not always the case for typical houses.
Barndominiums are also cost-effective and more energy-efficient than traditional homes. They also require lower maintenance costs.
It would help if you understood that traditional homes are for residential purposes only, but metal barndominiums are pretty different. Professionals make blueprints that are versatile and functional — that is, they can be converted or repurposed for another function. If you need more clarification on the differences between barndominiums and traditional homes, call a building specialist today at (866) 681-7846!.
Popular Barndominium Sizes
When it comes to barndominiums, the sizes and dimensions of each structure are perfectly customizable. However, you must be pretty precise on what dimensions you want. It would be best if you know that an undersized building would cause you frustrations and anger, while an oversize one is never a miss. Indeed, more space is better than no space. If you don't know the precise measurements you require, call Coast to Coast Carports' sales representative at (866) 681-7846! for recommendations or assistance.
In the meantime, here are some of the more popular Barndominium sizes:
1. 30x40 Barndominium
This particular building is big enough to house a two-bedroom barn structure. It is highly customizable and built with steel materials to give it more durability and strength. You also have the option of having a carport or garage installed along with the building.
2. 40x60 Barndominium
If you're looking for a living space that you can fully customize to meet your taste and needs, then this is the structure for you. 40x60 Barndominiums are built to be versatile and durable. The buildings are highly functional and have a unique aesthetic quality that makes them stand out in your community.
3. 40x75 Barndominium
40x75 Barndominium has a large interior space that can be divided any way you want. This space is highly functional and easy to customize. The structure also gives owners the freedom to choose and design as their creativity allows.
4. 60x60 Barndominium
This particular barndominium size is better suited for a four or five-bedroom building. The space can also be easily divided and customized as you see fit. If you're looking for the perfect structure that grants you flexibility in all aspects, then here is the facility for you.
5. 60x70 Barndominium
This barndominium size grants you the ability to fully utilize your creative juices in customizing your structure. The sheer amount of space and flexibility this building offer means that you can do pretty much anything you want with your 60x70 Barndominium. You could start with a fully customized five-bedroom apartment, a three-car garage, and so on.
Customization Options for Metal Barndominiums
The principal customization choice offered to clients is the ability to choose their preferred building size. Coast to Coast Carports understands that not everyone wants the same thing, so they offer customers the freedom to select and design their dream barndominium. With the guidance and assistance of friendly building specialists that are always on call, you can develop the perfect building size and dimension that fits your taste, needs, and purposes.
The sales representatives at Coast to Coast Carports could also help pattern your customization choices to fit your budget. Other customization options available for your perusal are color, windows, doors, steel framing (gauges), insulation, certifications, roof styles, anchors, and so on.
How Much Does a Barndominium Cost?
When you ask how much a barndominium costs, the answer you'll get will be "it depends," and it indeed does. The total cost of your barndominium depends on many factors. One of those factors is the square feet you require, that is, the building's size. The logic here is that the larger your preferred building's size, the more the price you'll have to pay. Some specialists put the average cost at $40 per square foot.
Other factors include some of your customization options or added designs such as roof styles and certifications. The roof style you choose to go with will also add to your building's final cost; the regular and A-Frame horizontal roof styles are not as expensive or better than the vertical roof style. If you want a certified barndominium instead of a non-certified building, your structure's total price will increase.
Furthermore, you should understand that the average barndominium costs a lot because of the amount of customization and designs required to make the metal building into a living home. The sales representatives are always ready to render assistance on this front. Call Coast to Coast Carports now at (866) 681-7846!.
Barndominium Kits
Do you consider yourself versatile or a fast learner? If you're the type that likes to get handy and involved in personal projects, well, Coast to Coast Carports has the perfect project for you. Why not install your barndominium by yourself? You can easily do this and save little money by calling Coast to Coast Carports at (866) 681-7846! to order one of their super affordable barndominium kits.
Note that going the DIY route does not reduce the quality of steel products from Coast to Coast Carports. The barndominium kits contain everything you need to install your barndominium successfully. The kits also comprise the best metal building materials or components in the industry.
Building Permits for Barndominiums
What are building permits, and why are they essential to the installation of your barndominium?
Building permits are those approval codes that you must acquire before you can be allowed to install a building on your property. Building permits ensure that you don't install or construct a substandard building on your property. Essentially, they aim to prevent the death or injury to people and properties that might arise due to building collapse. Building permits also ensure that your building is up to code to withstand your area's weather conditions and seismic activities. Refusal to apply for a building permit before installing your barndominium might lead to penalties that include: demolition and reinstallation, and so on.
Here are some basic steps to apply for a building permit:
Visit your local building office to enquire about local building codes and requirements.
Apply for a building permit and provide all the required property information in the application form.
Wait until your application is considered and approved.
So, Why Exactly You Must Own a Barndominium?
Barndominiums are not just your average metal buildings. They are investments that have the potential to raise your property value and make your life comfortable.
Here are just a few of the benefits of owning a barndominium:
1. Long-lasting and lesser maintenance costs: one particular advantage of owning metal barndominiums is that they have a longer lifespan when compared to traditional homes and also require fewer maintenance costs. It means that you'll probably not need to spend much money on maintenance after installation.
2. Versatility: experts design barndominiums to be functional, but much more! The large space involved also makes it easy for the buildings to be used or converted for different purposes. You can easily demarcate a part of your building and dedicate it to another purpose.
3. Relatively affordable: compared to traditional homes, barndominiums are cost-effective and more affordable. They are also quite simple to install and design.
4. Easy to customize: the space a barndominium contains makes it easy for the building to be customized. Everyone wants a building that is tailored or designed to fit a particular budget and purpose. Barndominiums can be that building for you.
Why Choose Coast to Coast Carports to Buy Barndominiums?
When it comes to providing quality service, Coast to Coast Carports is the no. 1 in the industry. There's a reason they are the top metal buildings manufacturer in the country. The company prioritizes customer trust and satisfaction above all other things. It is why they always make sure to produce only the highest quality products and provide them at affordable prices.
Call Coast to Coast Carports at (866) 681-7846 to get your own high-quality barndominium today. Take advantage of free delivery and installation as well as an exclusive 20-year rust-through warranty.
Frequently Asked Questions
1. Which is cheaper between metal barndominiums and traditional buildings? That depends on many factors. However, most importantly, the materials needed to construct a traditional house are scarce and expensive to source. Traditional buildings also need regular maintenance to ensure durability. Barndominiums, on the other hand, can only be expensive if the customer decides to use expensive customization options. It also requires less maintenance cost and is more durable, versatile than traditional homes. It means, in the long run, barndominiums are considerably less costly than conventional homes.
2. To what extent can I contribute to the layout of my barndominium? It is for this reason that Coast to Coast Carports provides customization options for their clients. You have flexibility in almost all design and structural decisions. Coast to Coast Carports allows you to take charge from day one till the finalization of your order. Customer satisfaction is their first objective.
3. How long does it take to build a barndominium? Compared to traditional homes that take months to build, barndominiums and other steel buildings can be manufactured and installed in weeks. It is because most of the building components are readily available and already manufactured. Installation of barndominiums is straightforward. A team of dedicated and experienced specialists can have your barndominium assembled and installed in a day or two.
4. How long do barndominiums last? Metal buildings, in general, are remarkably durable and long-lasting. It is basically since Coast to Coast Carports uses galvanized steel to produce their barndominiums. Galvanized steel gives your building more strength and increases its life span. A well-built barndominium can last more than 30 years without rusting.
5. Can metal barndominiums add value to your property? One major plus for barndominium owners is that they can help increase your property valuation. Real estate analysts predict that having barndominiums or other metal buildings on your property increases the valuation and worth of such property. That implicitly means that barndominiums themselves are worthy investments. It is a benefit that most people are not aware of yet.