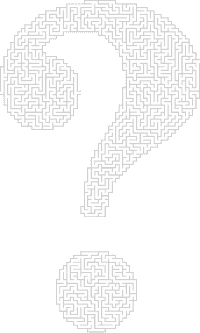 Here Are Some Common Frequently Asked Questions About Coast To Coast Carports…
HOW LONG DOES IT USUALLY TAKE FOR A METAL BUILDING TO BE COMPLETELY ASSEMBLED?
The time required for a proper installation process will vary based on the size of your structure, additional customizations and the weather conditions in the area. For smaller, standard buildings it can take just a few hours for assembly. On the other hand, larger structures may take a few days to be fully assembled.
ARE THERE PREPARATION STEPS THAT NEED TO BE COMPLETED BEFORE MY STEEL BUILDING CAN BE INSTALLED?
There are a few site preparations you'll need to complete in order for your structure to be installed properly. These steps include choosing an install site that offers enough space for your structure and any additional modifications, clearing it of all debris, vegetation and blockages and having it leveled. It will also need to be accessible for our professional assembly crews.
WHAT TYPES OF ANCHORING SYSTEMS DO YOU OFFER?
We provide four types of anchoring systems here at Coast to Coast Carports, including a rebar anchor, concrete anchor, mobile home anchor and asphalt anchor. The type of anchor used for your building project will depend on the foundation you choose for your structure. For example, all concrete installations require concrete anchoring systems.
HOW LONG WILL MY METAL BUILDING PROVIDE ME WITH SOLUTIONS TO MY NEEDS?
Prefab steel buildings are specifically designed and engineered to fulfill a variety of residential, agricultural and commercial applications. They're also built to last for decades to come, providing you with a solution for as long as you need.
DO I NEED A PERMIT FOR MY BUILDING PROJECT?
All building projects are unique; some of them may require a permit while others do not. You'll need to check with your local zoning office and building department to see if there are certain permits you'll need to obtain in order to have a structure installed on your property. This will depend on the count you live in and their building codes.
WHAT ARE THE AVAILABLE COLOR OPTIONS?
We offer 14 color options at Coast to Coast Carports, including an uncolored Galvalume panel. These colors include Barn Red, Black, Burgundy, Clay, Earth Brown, Evergreen, Pebble Beige, Pewter Gray, Quaker Gray, Rawhide, Slate Blue, White and Sandstone.
WHAT TYPE OF INSULATION IS PROVIDED BY COAST TO COAST CARPORTS? WHY IT IS BENEFICIAL TO ME?
We offer a Prodex Total Insulation here at Coast to Coast, allowing you to create a more comfortable environment for your home or business. If you plan to store temperature-sensitive pieces of property in your structure, entertain people often or house animals, we highly recommend insulating your building.
WHAT ARE THE FINANCING OPTIONS OFFERED AT COAST TO COAST?
You can choose between a reliable financing option and rent-to-own option here at Coast to Coast. While both are excellent ways to help you get the structure you need and want, for a price you can afford, it's best to read the requirements for each program first. You can find more information about these flexible payment plans on our website or you can contact one of our building representatives at (866) 681-7846.
WHAT IS THE DIFFERENCE BETWEEN 12-GAUGE AND 14-GAUGE STEEL?
Our 14-gauge framing option is the standard gauge size in the metal building industry, measuring at 2 ½" x 2 ½". This size framing is often used on standard buildings with smaller size dimensions, as well as structures being installed in areas with mild weather conditions. For larger buildings that will be installed in an area prone to extreme weather conditions, we highly recommend opting for our 12-gauge framing. As a thicker and stronger option compared to 14-gauge, our 12-gauge measures at 2 ¼" x 2 ¼".
CAN I CUSTOMIZE MY METAL BUILDING? IF SO, WHAT FEATURES ARE AVAILABLE?
Every aspect of our steel buildings is fully customizable, from the foundation they're installed on, to the roof that tops it off, to the color combination of your roof, trim and walls. A few of our various customization options include standard size dimensions, windows, doors, additional pieces of paneling, colors and many more.
WHAT ARE CERTIFIED METAL BUILDINGS?
A certified structure is one that is specifically designed to meet and exceed local wind and snow loads as well as local building codes. While any metal building can be certified, it's highly recommended for installation areas prone to extreme weather conditions such as high winds and heavy snowfall.
HOW MUCH DOES A METAL BUILDING COST?
The cost of our metal building will depend on several factors, including the size dimensions of your unit, added customization options, certification and the manufacturer with the order. Since each order is customized to the needs of each specific customer, the pricing will vary greatly.
HOW LONG DOES IT TAKE FOR MY STEEL STRUCTURE TO BE DELIVERED?
While the average lead time ranges from 4 to 6 weeks, this time frame can change based on the size of your building project, your installation location and its weather conditions. For an up-to-date lead time, you can contact the manufacturer in charge of your order.
DO YOU OFFER METAL BUILDING KITS?
Yes, we offer steel building kits for all our structure styles. These kits are offered for a lower price; however, it is your responsibility as the customer to have them installed properly.
WHAT ARE THE BENEFITS OF ORDERING A METAL BUILDING FROM COAST TO COAST CARPORTS?
Not only will you get exactly what you need and want when you partner with us at Coast to Coast, but you can get your ideal storage unit for a price you can afford. We also offer outstanding customer service for any questions or concerns you may have.