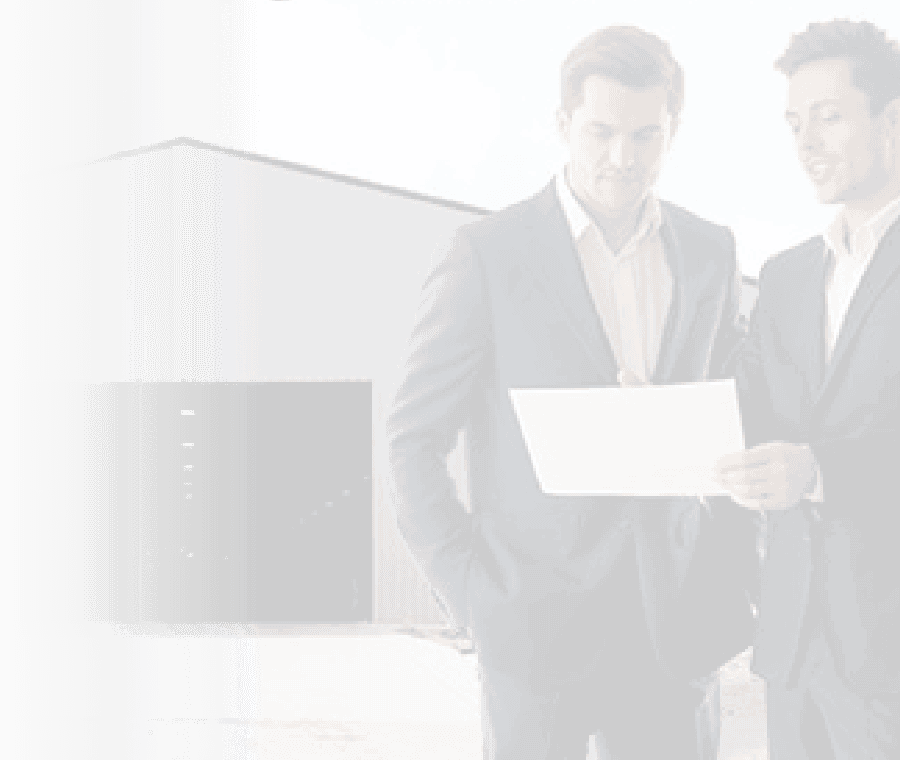 Featured Articles
Metal Barns
If you're a farmer, you already know how much pain pests can cause to your operation. Whether it's termites damaging important infrastructure, or rodents getting into essential food supplies, these creepy crawlies can cause immense damage to buildings, equipment, tools, and valuables.
And that's precisely why metal buildings have become one of the most popular construction options for farm buildings. Prefab metal barn buildings are naturally resistant to these creatures, providing farmers with the resistance they need to do the job.
Below, we'll dive deeper into how metal barns are reshaping America's agriculture thanks to their resistance to pests. If you're looking for metal barns for sale or simply searching for tips on how to better protect your current structure, we can help!
Explore All Articles
22

Nov 2022

Metal Barns

If you're a farmer, you already know how much pain pests can cause to your operation. Whether it's termites damaging important infrastructure, or rodents getting into essential food supplies, these creepy crawlies can cause immense damage to buildings, equipment, tools, and valuables.

And that's precisely why metal buildings have become one of the most popular construction options for farm buildings. Prefab metal barn buildings are naturally resistant to these creatures, providing farmers with the resistance they need to do the job.

Below, we'll dive deeper into how metal barns are reshaping America's agriculture thanks to their resistance to pests. If you're looking for metal barns for sale or simply searching for tips on how to better protect your current structure, we can help!

20

Nov 2022

Metal Buildings

If you've ever visited the Lonestar State, you already know that it's a land of gorgeous blue skies, miles of farmland, and one of the largest economies in the world.

With a massive population and an unparalleled level of available land, it's no surprise that agricultural operations are some of the most prominent economic contributors to this southern US state. In fact, it's home to the highest number of ranches and farms, with an estimated 1.3 million acres of farmland.

But how are these agricultural operations able to provide this level of production? While most of it will come down to hard work, the right equipment, and determination, large metal buildings hold a special place in American farming. They're incredibly strong, customizable, and among the most affordable construction methods on the market.

In this blog, we'll dive deeper into these versatile structures, how they're evolving, and what these changes mean for owning a metal building in Texas.

30

Oct 2022

Metal Buildings

If you intend to use your metal building for more than just seasonal applications, it'll likely need insulation. Insulating your structure is a fantastic way to reduce moisture buildup and develop a more even internal temperature. But beyond that, it's a necessary part of transforming your metal building from a simple shed into something more.

Insulation forms a barrier between the exterior elements and your building's interior. It holds in warmer are during the winter while allowing you to cut cooling costs during the summer months. It also prevents condensation from forming inside your building, which can be a significant issue for sensitive metal components such as fasteners and framing.

25

Oct 2022

Metal Buildings

For years, metal buildings have been an inseparable part of commerce in the US. They've revolutionized how we manufacture goods and how business is done. And thanks to modern engineering practices, these structures are as popular as ever.

In fact, it's estimated that roughly 95% of all industrial buildings utilize steel engineering. And there's a reason for that. These buildings are strong, cost-effective, and can be built far faster than any competitive building type. They're also highly adaptable, allowing businesses the freedom to configure them as necessary.

10

Oct 2022

Metal Garages

If you're looking for a safe, dry space to store and maintain your vehicles, a 30x50 metal garage might be right up your alley. These buildings provide 1,500 square feet of interior space- plenty of room for comfortably housing several smaller or medium-sized cars or trucks. They're also great for storing away mowing equipment and valuable tools. No matter how you cut it, a 30x50 metal garage can handle just about anything you throw at it.

29

Sep 2022

Metal Buildings

Metal buildings are a popular choice for many businesses and homeowners. They are strong, durable, and can withstand violent weather conditions and heavy-duty use. But what truly sets them apart from the competition is their customizability. From top to bottom, almost every aspect of these incredible buildings can be tailored to your needs. And one such customization option is their doors.

25

Sep 2022

Metal Barns

When it comes to modern construction, there are tons of options available. But one particular type of construction carries with it a bit of judgment. Some people assume that most metal buildings are no different than a backyard shed or carport. But, in truth, these steel buildings are incredibly versatile products that are used in a vast assortment of applications.

Some of these applications can be found in the agricultural community, where steel buildings have become the go-to choice for barns, horse stables, livestock shelters, and hay lofts. These structures are incredibly versatile and work in almost any capacity for which they're needed. And the best part? They won't decay or fall apart like wooden buildings.

18

Sep 2022

Metal Buildings

Metal Buildings and Carports come in an extensive array of sizes, shapes, and types. Some are simple outbuildings used to store your garden tools, while others might be large, fully finished homes. But what exactly makes a metal building permanent while others are not? We're glad you asked!

Any outdoor building directly affixed to an unmoving foundation is classified as a permanent structure. Some examples of these structures include garages, barns, and even homes. Below, we'll dive deeper into what differentiates these two classes of metal buildings and help you decide what is the better option for your needs.

30

Aug 2022

Metal Buildings

When you decide to purchase an RV, you will be making a significant investment that you are sure to want to get the most from. From traveling across the country for weekends away or taking longer trips, you can really make the most of your new home on wheels for many years to come.

However, protecting your RV when it is not in use is often something that people do not think about until after they've bought their RV. Rather than finding yourself without storage or choosing a solution that doesn't work, we've shared the top five things you need to know before you buy an RV carport with storage so that you can purchase with confidence. Read on to find out more now.

29

Aug 2022

Metal Garages

Buying prefab metal garages can be a bit stressful for someone unfamiliar with the metal building industry. After all, these structures are incredibly complex and come in so many different configurations that it can be challenging to make sense of them all. The journey from deciding to purchase a structure to completing its construction can seem complicated. Is it the right building type for my needs? Is it large enough? Can I change it to fit my requirements? These are questions every potential customer will ask themselves. And if you're considering buying a steel structure, you've probably developed a few questions of your own. And that's great! Below, we've put together some of the most frequently asked questions about buying metal garages.

23

Aug 2022

Metal Garages

Wherever you live, you are sure to have seen a dilapidated car parked in a driveway that is covered in weeds and completely overgrown. When you think about that car, you will probably remember that it had no tires, was propped up on bricks, and never seemed to get any attention or renovation, slowly peeling and decaying more each week.

27

Jul 2022

Metal Buildings

Finding ample warehousing space in this day and age can be quite challenging for many business owners. In recent years, the cost of renting facilities for storage and distribution has increased tremendously, rising to prohibitively expensive rates. But as finding industrial-sized storage space becomes increasingly complex, there is a ray of hope for companies seeking cost-effective warehouse space. Prefab industrial metal warehouses are engineered for strength and customizability, providing businesses with the room and adaptability they need to operate.

26

Jul 2022

Metal Buildings

Warehouses are a common sight in this day and age. Go through the right part of town, and you're bound to see a litany of them dotting the landscape. In years past, these buildings were either built from wood, concrete, or composites of the two. However, with modern advances, steel structures have become the go-to solution for a great majority of industrial applications. Clear span steel buildings are a type of metal structure that can be constructed at enormous sizes with no need for internal supports. This allows clear span buildings to provide unparalleled levels of square footage – perfect for owners and businesses that need ample room for storing inventory.

12

Jul 2022

Metal Garages

You're not alone if you have too much clutter around your home. Millions of Americans struggle to find adequate storage space. It's such a challenge, in fact, that commercial self-storage has become a multi-million-dollar business. But there's a better solution than shelling out monthly fees to keep your precious items stored away on the other side of town. By purchasing a metal shed, you can keep your equipment, tools, and valuables protected at home

27

Jun 2022

Metal Garages

For many vehicles and machines, winter is typically the offseason. It's a time to drain the fluids, check connections, and store them in a safe, dry place. For snowmobiles, these seasons are flipped on their head. When the cold season starts, it's time to break your snowmobile out and get going! But as spring hits and the thaw goes into full effect, you'll need to know how to store it properly. This blog will dive headlong into the right way to store your snowmobile to ensure that it looks and operates like new for years to come.

19

Jun 2022

Metal Carports

Most people thinking about RV storage solutions probably conjure images of sealing your vehicle away for the winter months. What you don't hear as much about is how an RV carport can prepare your vehicle for the summer road!

When not in operation, vehicles of all shapes and sizes are susceptible to the elements. Harsh UV rays, high winds, rain, and debris rain down on these automobiles daily, causing untold amounts of damage over time. These UV rays can penetrate vehicle clear coats, fading paint, cracking components, and dry rotting crucial fixtures like plugs and seals.

15

Jun 2022

Agriculture Buildings

Farming is one of the biggest industries in America, and it is continually evolving with new technologies helping to streamline processes and maximize output. Plus, with the growing demand for food, crops have never been so large, and the work that farmers put in has never been harder. As farming take the next step and pushes forward, farmers are saying goodbye to traditional tools and machines, swapping them for modern options that provide them with the support they need to get the job done right. Part of this evolution includes storage space for crops, machinery, and more – if you are keen to learn more about new-age agricultural buildings, then we have the information you need.

29

May 2022

Metal Carports

Metal carports are a long-lasting method of protecting your cars, RVs, and boats safe from the elements. Each day, harsh UV rays beat down on cars and trucks, eating through clear coats and destroying the paint. In addition to ruining the look of your vehicle, it also dries out important components and shortens its lifespan.

23

May 2022

Metal Buildings

Did you know that more Americans than ever before are choosing to ditch their 9-5 lifestyle and hit the open road in an RV for at least some part of the year? The reasons for this are varied, with more remote working options, higher house prices, or an adventurous spirit being some of the most common causes. What is clear is that people want a change from the societal expectations and traditions that may currently be stifling them!

18

May 2022

Metal Buildings

Loafing sheds were originally designed to provide a place for livestock to get access to straw and hay under cover, as well as to provide them with protection from the elements and somewhere to be housed. They are similar in size and usage to a stable and have been a popular building to have on farms across the United States.

27

Apr 2022

Metal Carports

Having insufficient storage space is a problem plenty of Arkansas residents face daily. Everyone needs a little extra space, whether it has the room to store your family vehicles or keep antiques and family heirlooms safe and dry. And a wildly popular solution to that problem is by purchasing a 24x24 steel carport. These metal structures are a fantastic way to keep your possessions safe.

20

Apr 2022

Metal Buildings

The state of Arkansas is a timber-rich region of the southern US that's home to verdant forestland and gorgeous vistas. The region sits in an area of the country lovingly referred to as "America's Wood Basket" due to the expansive forest land covering 20 million acres in the state. That's nearly half of the state's total land area! And of these numbers, roughly 11 million acres are privately owned by individuals and businesses.

23

Mar 2022

Metal Buildings

The state of Arkansas isn't known as The Natural State for nothing. It's famous around the world for its rivers, hot springs, and lakes, as well as for its poultry and rice production. It's also home to the US's only active diamond mine. However, Arkansas has another natural feature that is sometimes overlooked. The state's extreme weather conditions can cause a host of issues for its residents.

14

Mar 2022

Metal Buildings

If you're familiar with gauging, you already know the golden rule – the lower the gauge number, the thicker the material. This is true for everything from pipes to earrings. And this principle is no different when it comes to the frame of prefab metal buildings. But what thickness should the framing on your structure be? Knowing what you need can be difficult if you're not immediately acquainted with steel buildings. So that's why we're here! Let's take a deeper dive into the world of metal buildings to help you find out what you need for your newest building project.

15

Feb 2022

Metal Buildings

The weather in Texas can certainly pose its fair share of problems. With hot and humid summers, and cold, windy, and dry winters, Texas's climate is unusual.

During the year, the temperature can range between 36 degrees Fahrenheit and 96 degrees Fahrenheit. With such extremes, it isn't surprising that the Lone Star State is the state with most disasters. Floods, ice storms, droughts, and tornadoes are all common here, and Hurricane Harvey wreaked havoc on the state in 2017. With all of this in mind, it isn't too hard to see why a metal building in Texas is such a good idea. Metal garages and workshops withstand the humid, hot climate in Texas extremely well. They also resist natural disasters like tornadoes and hurricanes effectively when compared with other materials. When you need an outbuilding that is built to last, a metal workshop or metal garage in Texas is ideal.

08

Feb 2022

Metal Buildings

From the shining lights of Memphis to the beauty of the Cumberland Gap, Tennessee offers a wealth of opportunities and culture for visitors and residents. It's hard to imagine how any one product could be useful in every walk of TN life; agriculture, industry, and commercial interests are all growing in the Volunteer State. Why are metal buildings becoming so popular in every part of Tennessee?

27

Jan 2022

Metal Buildings

As the second-largest US state, both in land and population, Texas is home to a wealth of industrial opportunities. It boasts a resilient economy, which experienced phenomenal growth through both the 2009 recession and the Covid-19 pandemic.

20

Jan 2022

Agriculture Buildings

Arkansas is a beautiful region of the US, with expansive mountains, wild streams and forests, and a considerably mild climate. It's an affordable state to reside in, with a diverse economy and a wide range of job opportunities. It's also a significant contributor to the nation's agriculture. So big that it generates roughly $16 billion for the state each year. Arkansas exports rice, cotton, soybeans, poultry, and feed grains, just to name a few.

23

Dec 2021

Metal Buildings

California is facing a climate crisis; wildfires, drought, and extreme temperatures have increasingly plagued the state since the mid-20th century. Climate scientists predict that these global warming events will continue to occur because of increased greenhouse gases caused by human activity. Even as global governments work to reverse the effects of climate change, CA residents must consider how to prepare for the future.

16

Dec 2021

Agriculture Buildings

Did you know that Arkansas is located in the epicenter of a region known as "America's Wood Basket?" In fact, the "Natural State" is home to woodland that stretches nearly 20 million acres, which is roughly half of the entire land in the state! About 58% of this timberland is privately owned. Forest and timber are leading cash crops for Arkansas, with the timber valued at over $900 million in recent years. This industry employs nearly 50,000 people and is a massive staple of the Arkansas economy.

28

Nov 2021

Metal Buildings

When it comes to finding extra space to store your belongings, why not consider using some of the room outside of your house? Installing metal carport kits or metal garage kits is a great way to get the room you need and combine it with a safe space to store your vehicle too.

Both types of kits are a great choice, but there are some fundamental differences between the two that may make one better than the other for your individual needs. Ultimately, metal garages come with sidewalls, a roof, and doors to create a fully enclosed space, whereas metal carports have open sides and a metal roof. If you are not sure which is the best choice for your needs, then we have created this comparison guide just for you – take a look now and then buy the right solution for your needs.

22

Nov 2021

Metal Buildings

Thanksgiving is one of the most popular holidays in the US, with people taking the time to enjoy special time with the ones they love. Thanksgiving has evolved into the modern holiday we now enjoy, and the main characteristics of the day include a lot of food, delicious drinks, exciting football games, and massive parades, all shared with friends and family.

14

Nov 2021

Metal Buildings

November 15th is officially "America Recycles" Day, aka National Recycling Day. Are you ready to participate? In recent years, global nationalism has given way to global conservation, as citizens across the world join in preserving our most precious resources. From the Victorian-era dust collectors to the trendy zero-waste bloggers to the #BeRecycled, humanity is becoming more adept at reducing our footprint on our beloved planet. Of course, recycling is so much more than putting a bottle in the correct bin (though that's a great place to start!). Let's talk about how metal buildings can support your journey toward an eco-friendly lifestyle!

28

Oct 2021

Metal Buildings

The state of Arkansas has experienced over fifty major disasters in the last half-century. While it is not often directly hit by hurricanes, it experiences significant flooding, tornadoes, and other side effects of extreme weather. Because of this, Arkansas is ranked in the top ten states for natural disasters. With climate change increasing the number of major storms that hit the U.S. every year, this southern state faces a future with many obstacles. Businesses and customers in Arkansas will need strong, durable structures to provide safety in the upcoming decades.

25

Oct 2021

Metal Buildings

Halloween is finally here! It's a great chance to liven up the office with spooky decorations and the perfect excuse to drag out that old Prince costume. Whether you enjoy the ambiance, the snacks, and candy, or the ingenious costumes, Halloween is, without a doubt, one of the most festive office holidays.

19

Oct 2021

Metal Buildings

Every year, violent storms impact certain regions of the United States. If you live in states like Florida, Texas, Louisiana, North Carolina, Mississippi, Virginia, or any neighboring areas, you are also subject to harsh weather annually. This weather can have devastating effects on the areas it hits.

Hurricanes, tornadoes, intense thunderstorms, and lightning are all extreme conditions common to these areas. This is especially true for states located on the gulf coast like Florida. In this region, structural and flood damage to property from violent storms is not uncommon. Therefore, it is important to understand the risks of natural disasters and the potential danger they pose to your property.

27

Sep 2021

Agriculture Buildings

So many businesses are experiencing growth and need to find new spaces to trade from, rather than paying more than you want for a new place, why not consider commercial steel buildings that can be fully customized to suit your needs?

22

Sep 2021

Agriculture Buildings

Metal is considered one of the most versatile materials that, when used properly, can easily last for many years. Metal like iron and steel are great environmentally friendly materials because you can recycle and reuse them. When looking for a metal building, particularly prefab metal buildings like storage buildings and carports, you will have to face the question; tube frame or red iron frame construction?

14

Sep 2021

Metal Buildings

Hurricane Ida hit Louisiana on the 29th of August and left severe damage and destruction as a Category 4 Hurricane. It hit with 150mph winds and has been officially tied with 2020's Hurricane Laura and 1856's Last Hurricane as the strongest hurricanes to have ever hit the State.

24

Aug 2021

Agriculture Buildings

Color and customization are important in metal structures, but they can also be limiting. The metal structure industry has been changing a lot over the years, and as metal structures become more popular and designers discover new ways to use metal for specific purposes, color combinations have changed.

Recently there has been a move away from using colors as strictly decorative items on metal roofs because of how much it changes the durability of the metal itself. Instead, metal roofing specialists now recommend choosing colors that will not cause corrosion or discoloration of your metal roofing system to keep your investment looking beautiful for many decades to come.

20

Jul 2021

Agriculture Buildings

Red Iron vs. Steel Tubing: Which is Better for Your Structure

28

Jun 2021

Metal Buildings

'Clear span' is an architectural term for the distance between the inner edges of span supports, i.e., the unsupported space. Steel buildings with clear spans offer a comprehensive and transparent surface free from posts and beams. There are no supporting pillars in a straightforward span design, as opposed to pole buildings.

Prefab metal buildings without columns or posts provide the most uninterrupted interior space. Steel buildings with a clear span are the best choice when maximum interior space is needed. Among the possible applications are:

23

Jun 2021

21

Jun 2021

01

Feb 2021

Metal Buildings

It is clear that 2020 was a year that changed everything for everyone across the globe. A pandemic being announced followed by a range of restrictions and changes to daily life meant that most of us faced a new type of uncertainty that we had never experienced before nor expected.

26

Jan 2021

Metal Carports

At Coast to Coast Carports we are frequently asked how to pour foundations or slabs even though we do not do so. Usually it is for one of our metal buildings so we do our best to guide our clients to get the finish that they need. We always recommend th

20

Jan 2021

Metal Carports

Believe it or not there is a way to find cheap metal carports without sacrificing design and quality when you trust Coast to Coast Carports with the installation of your carport. As one of the leading manufacturers of carports in the nation we are a natural choice.

18

Jan 2021

Metal Carports

Many homeowners who are considering building a carport onto the side of their home worry that the addition will not fit with the look of the house or, worse, prove to be an eyesore.

27

Dec 2020

Agriculture Buildings

Texas Barndominiums are no longer a secret from the US market and many people are investing in these amazing buildings as vacation homes or versatile spaces that can move with your needs. A steel Barndominium is a barn that has been converted to provide housing either entirely or partially. Many p

21

Dec 2020

Agriculture Buildings

Horseback riding is more than a hobby -- it's a lifestyle. People who enjoy this pastime have a deep connection with their horses and cherish their time together. The enjoyable activity requires strength balance and body awareness. However to practice you need an open space such as a field or

02

Dec 2020

Agriculture Buildings

Whether you're a horse owner for pleasure or business, we understand how important it is that you provide your equine family with the proper amount of protection to keep them safe throughout the year. But without a shelter you can rely on, it can be difficult to keep your horses in good health.

08

Nov 2020

Metal Buildings

When space is limited in your yard you need the most versatile possible building solution. No matter what your needs may be - from storing lawn care equipment to decluttering your home - a metal shed from Coast to Coast Carports can be customized and designed to facilitate them.

28

Sep 2020

Metal Buildings

Take a stroll through your neighborhood downtown or retail district. Take special care to notice the buildings the wide variety of architectural styles and the broad selection of materials they use. With such diversity it's clear that you'll have seemingly endless options when it comes time to

16

Sep 2020

Metal Buildings

One of the most important decisions you will make in regards to your metal building's design and structure will be the flooring and foundation you choose. For many, this decision comes down to the popularity, durability, and versatility of the foundation. That's why many buyers opt for concrete.

30

Aug 2020

Metal Garages

Colorado is widely considered one of the most beautiful states in America, and for a good reason. It features a wonderfully diverse landscape, seasons that bring their own unique beauty, and an incredible outdoor recreation infrastructure that provides ample opportunity to get outside and enjoy nature.

23

Aug 2020

Metal Buildings

There's nothing quite like taking on the open road and feeling the freedom that only a motorcycle can give you. The popularity of motorcycles in the United States is a testament to just how many Americans love riding. It's more than just a mode of transportation - it's a passion, a culture, and a lifestyle.

16

Aug 2020

Metal Buildings

The secret is out - metal buildings are some of the most versatile buildings on the market and can meet a wide variety of needs and tastes at an affordable price. The popularity of these buildings in the United States is a reflection of their broad appeal.

26

Jul 2020

Metal Buildings

Horses are beautiful and unique animals and the relationship they share with people is equally beautiful and unique. It's truly no surprise that so many people gravitate toward these majestic animals and the culture that has arisen around the various passions associated with equestrian ventures.