Metal Building Homes
Gone are the days of log cabins. Although wood is a great building material that offers natural beauty, termites might have ruined that picturesque idea. Besides, people want to be eco-friendly and care for the environment more than ever. Instead of cutting down more trees, homeowners have made their mark with metal building homes.
In fact, according to IBISWorld, the steel framing industry in the United States has grown 8% between 2015 and 2020. Furthermore, with nearly 12,000 steel framing businesses, this 15-billion-dollar industry is projected to grow even more by 2025.
The rising popularity of metal building home kits has been popping up in neighborhoods across the country. From barndominiums to home shipping containers, you can join the millions of satisfied steel homeowners. Those who swear by the structures rely on the steel to provide proper strength and security that offers eco-friendly prefab homes that are efficient enough to prove they are more than a fad.
Coast to Coast Carports is committed to excellence as one of the best metal building manufacturers on the market, fueled by their exclusive 20-year rust-through warranty. You can trust their metal home expertise to answer all of the questions you have, from fabrication to delivery and installation.
Features:
Ultra-strong, corrosion-resistant galvanized steel framing.
Ability to withstand heavy snowfall, high winds, & strong earthquakes.
Versatile in nature, can be designed for any application.
Backed by a 20-year rust-through warranty on 12-gauge steel framing.
Call Now to get Started
Popular Metal Buildings Homes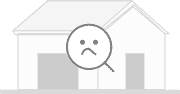 No Product Found
Didn't find what you are looking for, try our Building Designer to design a building for your needs here
Design Your Building
Why Use Steel For Your Homes?
Metal is one of the most unique materials on earth. You will benefit from ordering a custom metal structure from Coast to Coast Carports to use as a home. What makes a steel home better than the rest?
- Durability
Steel offers durability that can withstand the worst weather conditions, where other materials have little chance under the harshest elements. Furthermore, because everything is so safe and sound, you can have lower insurance costs, too. Because metal homes can be finished for less money than wooden houses, you will be able to save on long-term maintenance costs.
- Affordable Maintenance
Speaking of maintenance costs, caring for a steel home is affordable. Whether you are on a tight budget or not, you can expect reasonable maintenance expenses.
- Spacious Solutions
Interior walls do not bear any load in a metal home. Thus, you can have that open floor plan you always dreamed of -- truly! If you get bored with your layout, you can also move the interior walls to create a different flow.
- Easy Remodeling
The structure relies on the exterior wall for support. Therefore, there is no load-bearing issue when it comes to the interior columns. As mentioned, you have the freedom to change your interior design since the interior walls do not affect the home the way other materials would.
- Dual Purposes
Metal building homes can be used for barns, businesses, or houses -- oh my! The versatile option may make it easier to divide the living and business areas into separate entities.
What Sets Steel Apart From Other Building Materials?
When you are considering what kind of material to use to construct your new building, you will want to find something that will be functional and stand for a long time. But what to use depends on the structure you want and how long you want it to last.
1. Steel Versus Wood
Wooden houses have been built for generations. Metal buildings are typically about half the costs of wooden structures. They are also non-combustible and made of more robust materials than wood. Wooden houses are also susceptible to rotting and insects and can split over time, where steel can withstand these potential problems. The lifetime maintenance on a metal building home is minimal compared to other constructed materials.
2. Metal Homes Versus Concrete
Structures made of concrete are meant to support columns, but they lack maneuverability and flexible floor space. Concrete is also in need of maintenance and repairs after a certain amount of time. Metal building homes made with prefabricated steel can span long distances without interfering with pre-existing columns. Steel is also less expensive, can move, and can stand for several years without renovation.
Uses for Metal Building Homes
With metal housing becoming more popular in the residential sector, it melts away the stigma that steel should only be used for commercial purposes. Consider what a solid choice it could be to institute such a metal house in your area. There are several reasons why metal buildings can be a viable option for your structural needs.
• Residential Home
Many have ditched the conventional ways to build houses and have opted for metal home building to call their homestead. They can come in various sizes, shapes, and layouts that can be tailor-made to your liking. Because not every house should look or feel exactly the same, these metal homes can resemble the home of your dreams. You can also opt to have the residential building look like any other traditional houses in the neighborhood.
• Storage Options
Storage is one of those things that most people cannot get enough of. Steel structures can take on many forms, but one of the most popular is providing additional storage. Metal buildings are great for keeping tools, essential documents, and other essential materials safe from the elements. Having a storage area is necessary for most people, and a steel building structure can be easily moved or repurposed if needed.
• Office Space
A prefab steel building can provide your site's main office, no matter how long the project may be. Whether it is for the short or long term, it is crucial to have a "home base" for your project to give it the attention and supervision that it needs. The layout can be customized depending on your needs. You can also easily take down the building or repurpose it whenever your project has ended. A metal building project can be the workplace that works for you for as long as it needs to be.
• Reinforcement Buildings
If you are on the fence about building a home entirely made of steel, you can still have prefab steel become a vital part of the structure. Metal buildings are also used for additional spaces in a home, and it can be an optimal option for areas that need extra durability, such as a workshop or garage to store your vehicles. You can reap the benefits of steel without having to commit to a full-on enforced steel structure.
Floor Plans for a Metal Building Home
After you have decided to go ahead with a metal building home, you will need to decide what floor plan is best for you. This decision helps with the space divisions in the house. Because metal buildings come in predetermined sizes, you can adjust the floor plans accordingly to the size you need.
• 40′ x 60′ (about 230 square meters)
A popular metal home size, these dimensions are cheap and practical. They are perfect for a single residential building or small home office. This option comes with two or three bedrooms and one bathroom, among others.
• 55′ x 71′ (about 363 square meters)
This plan is the size of a five-bedroom house with one master bedroom suite. You can adjust the bedrooms to allow for additional living space. Other perks include a large kitchen, dining room, and extra multipurpose rooms.
• 80′ x 60′ (about 474 square meters)
Not only is this place large and luxurious, but it can also be a perfect setting for those who like to have an open-style living space. There is plenty of room for all of the other essential places, such as bedrooms, a laundry room, and a home office.
Customizing and Expanding Your Metal Building Homes
Metal building homes can be customized. You can create the floor plan of your dreams and still build it within your means. The home's exterior can come in a variety of colors and styles. It can be as simple as a large metal shack or as elaborate as a Colonial house.
If you reach the point where you need more space, you can expand your metal building with an additional kit. A single building can function as a home, a business, or both at the same time.
The Best Insulation for Metal Building Homes
To protect the inside of your new metal home, Coast to Coast Carports offers Prodex Total Insulation as a premier option for keeping the optimal temperatures. This insulation type provides a better insulation experience for your structure by monitoring the R-value, which is the capacity of an insulating material to resist heat flow. The higher the R-value is, the more effective the insulation is.
Prodex Total Insulation can provide the best of all of its properties by combining the benefits of a radiant barrier, thermal break, and vapor barrier. You will have a cool, dry place in the summer and a warm, dry home in the winter.
Get a Metal Building Home Kit Today
If you are the kind of person who likes to take charge, you may decide to install your metal building home yourself. A metal building home kit needs to be assembled, and you can be assured that Coast to Coast Carports provides fast and free delivery of its high-quality metal building. These metal building home kits are not only affordable but also guarantee customer satisfaction.
How Much Do Metal Building Homes Cost?
It is incredible to think about how innovative it was to imagine steel as the ideal material for buildings. The practice has since become perfected since those early days during World War II. Metal homes, barns, and shops are not only trendy, but they are also affordable.
Depending on where you live, you could build a 40-by-60 foot metal home for a price between $5,000 and $30,000 to start. However, there are various factors on which the cost of your steel homes will depend, which include: the customizations you choose to make, your location, and the manufacturer.
Coast to Coast Carports: The Best Manufacturer for Your Metal Building Home
Coast to Coast Carports remains committed to its customers by providing only the best steel buildings and exceptional service. As a leading manufacturer of the country's highest quality metal buildings, you can expect customer satisfaction. Take advantage of these fantastic benefits exclusively on behalf of Coast to Coast Carports:
Free Delivery
Not only will your steel building home come already prefabricated, but you won't pay a penny for the delivery. Furthermore, everything is fast! That way, you don't have to wait weeks or months to get your home up and running.
20-Year Warranty
You will have peace of mind knowing your home has a 20-year warranty on it that guarantees no rust. Sleep easy at night thanks to this exclusive 20-year rust-through warranty for your metal building.
Qualified, Trained Expertise
With multiple years of experience in the industry, you can trust the metal building expertise of Coast to Coast Carports. Moreover, if you want to spruce up your space, you can discuss design options with professional consultants.
Call Coast to Coast Carports at (866) 681-7846 to find out how you can get started building your dream home.
Steel Structures -- Besides Metal Homes -- That Are Popular
Several other steel building structures are making waves in the home construction market. Many of these metal buildings offer multiple purposes and options for design aesthetics that are sure to please. With little to few alterations, you too can incorporate one of these buildings to call home sweet home.
Metal Buildings with Living Quarters
Installing a living quarter with its own metal enclosure has grown in popularity, and it is easy to see why. The process from conception to moving in is straightforward, and the experience with residential metal buildings is often a pleasant one. Prefab metal buildings are engineered for the future, and the installation time is quick. Homeowners like you can let their imaginations run wild as they customize their dream homes.
Barndominiums
These large barn-style buildings with built-in living areas have become a go-to option for homeowners and business leaders alike. Barndominiums, or barndos, bring out the best in country living, especially for farmers who prefer to share quarters with their livestock. There is enough space for whatever else you need in your metal structure. One advantage owners often see is a decrease in energy costs since they can power one building instead of multiple.
Metal Barns with Living Quarters
If you want an affordable and practical home, consider this popular choice that combines the durability of steel and the expansive space of a barn. These tough structures can be custom designed to suit your individual needs, and they allow you to house not only your business but your home as well. You can put in your office, storefront, kitchen, and living room all in one convenient location.
Frequently Asked Questions
Although steel homes are more popular than ever, you probably have some questions regarding cost, installation, and more. Check out these FAQs regarding metal building homes to help you navigate the process.
1. What type of steel is used for metal homes?
The most common type of steel used in metal building homes is known as galvanized steel. It is strong and durable, and it ensures that it is considerably sturdy.
2. How is a metal home kit put together and fabricated?
There is a collection of drawings that each have their own illustration. The graphics are labeled to display the pertinent information needed to complete the task that is detailed in each instruction.
3. How can I assemble my steel home kit? Do I need special training?
No. Anyone can assemble the kit by following the steps that are provided. The assembly manual has all the instructions you will need, and it will describe any tools and equipment necessary for the metal home installation.
4. How much does a metal building cost?
It depends. National averages determine that a steel building kit costs between $70 to $100 per square foot. That is less than traditional home construction, which could run higher than $100 per square foot.
5. Will a steel home get struck by lightning during a storm? Can it start on fire?
Steel can withstand high temperatures and is not likely to succumb to fires or other natural disasters. A steel frame home is also not any more likely to be hit by lightning than a wood-framed house. A notable difference is that a steel home is safer if it is struck.
6. Are prefabricated homes energy efficient?
Most definitely. The insulation for the roof and walls typically act as a thermal break and stop radiant heat from penetrating inside during the summer and radiant heat from leaving during the colder winter months.
7. How long will a metal building home last?
The lifespan of steel depends on how it is looked after. The more it is taken care of, the longer it will likely last. Experts predict that a well-maintained steel building home should be able to last 50 years or more.